Clean Streets, Clean Starts
Posted by Councilmember Englander on October 21, 2016 at 11:58 AM
The San Fernando Valley Rescue Mission is an amazing non-profit that provides a wealth of services to the local homeless community, including running the 90-bed Home Again family shelter a block from the Great Street.

Northridge Sparkle is the local community beautification entity that answered the call to provide street maintenance services in the wake of a defunked Business Improvement District. Their efforts are supported financially by the community and by my office and they are our maintenance partners for the Reseda Blvd Great Street.
Every now and then you get to be a part of a truly special partnership. When it happens, it changes things...provides inspiration, hope and positivity. My office has been lucky to partake in such a partnership through the City's Clean Streets Challenge. The Clean Streets Challenge is a joint effort of the Office of Community Beautification, Bureau of Sanitation and the Office of Community Beautification, Bureau of Sanitation and the Mayor's office.
Together, with my office and the Northridge South and Northridge East Neighborhood Councils, they have formed a remarkable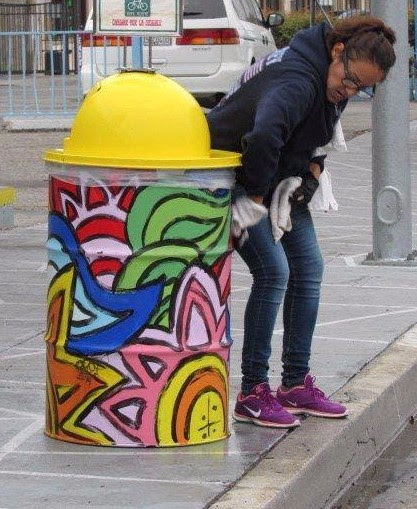 partnership that recruits homeless volunteers to help with maintenance activities on Reseda Blvd. For these efforts they are incentivized with pre-loaded gift cards for necessities and a meal for each day of 
service
Additionally, team leaders Don Larson of Sparkle, Wade Trimmer, Director and Jim Brown, Homeless Navigator for the Rescue Mission have created a curriculum designed to build on the skill sets necessary to obtain long-term, regular employment. Participants are receiving support services including counseling and mentorship.

My office has connected the participants with the LA Rise program, and Chrysalis Enterprises will provide further training and support services in order to get the team members ready for employment. The ultimate goal is to facilitate the group's readiness for the City's Targeted Local Hire program initiated by Mayor Garcetti's Executive Directive 15. The program aims to prioritize those with the greatest impediments to full-time employment, including the homeless.

Already in week two of an eight week program, the Clean Streets, Clean Starts team members have done plantings, removed weeds and debris and cleaned the Great Street amenities including the furniture, painted sidewalk and cleared trash from the bike lanes.

We receive many calls in our office about homelessness and now, in particular, it's important to hold up examples of things that work. Northridge is very lucky to have so many wonderful organizations committed to being part of the solution.
Sign up for the newsletter