Neighborhoods FIRST: Sharing a Letter of Hope
Posted by Councilmember Englander on December 15, 2017 at 3:14 PM
The Neighborhoods FIRST update usually provides a look at the activities of our Neighborhoods FIRST Task Force, data on latest neighborhood trends, and recent legislation we've proposed to address the current homelessness crisis affecting our communities. This week, I wanted to highlight a letter that was written by a parent of a young woman who was experiencing homelessness. The actions of the LAPD HOPE Team proved invaluable in helping this young woman on the path to recovery. As we continue to address this crisis, it's important to recognize the human story behind every person who has found themselves living on the street. With dedication and persistence we can help those in need and make families whole once again. Names and other identifying information have been altered out of respect for individuals' privacy and the letter has been abridged for length.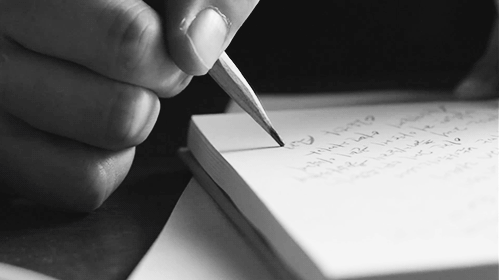 Dear LAPD HOPE Unit,

I met Officer Nix about six months ago and she saved my daughter Mary's life. Officer Nix gave me people to call to find Mary help and myself help along with my son to deal with the pain we were all going through to know we were not alone dealing with mental health issues and drug addiction.

She opened my eyes to see that Mary was unable to take care of herself while living on the streets due to drug use. Mary would walk across the busy street on Van Nuys Blvd without looking. She would stand at the corner talking out loud and moving her hands as people drove by laughing at her and would sleep in the park by herself. Officer Nix was very compassionate and caring. She talked to me about Mary not being able to take care of herself on the streets and to call her as soon as I found her no matter the time. I went through the tents on the streets showing her picture yelling for Mary and paying people for false information running from place to place for hours and could not find her any where.

Mary was found a few days later unconscious on the side walk. She was taken to the hospital. When I informed Officer Nix and asked her how I can help Mary as she was to be released back to me and I did not know what to do. Officer Nix and other people she had me call all told me not to accept Mary from the hospital as the hospital would have to find Mary a place to stay if she could not take care of herself. She needed more help then I could offer plus she wanted back on the streets. I reached out to Officer Nix for support to know I was doing the right thing as she was so caring and helpful as she understood what I was going through. Mary was then sent to a psychiatric unit. She was in there for 10 days and with each visit I reached out to Officer Nix for support and she was there for me.

Mary has been clean for over 6 months now. Mary has a goal of going back to school. The home where she is housed works closely with the psychiatric hospital. If Mary is out of control or combative they send her back to the hospital where her psychiatrist is there to care for her. They understand schizophrenia and I can sleep at night knowing she is safe.

I hope you keep the Homeless Unit going and that there be more Officers like Officer Nix. You need to know that others are going through the same issues so you know you're doing the right thing with people to call like Officer Nix.    

I wish there was a way to acknowledge Officer Nix as she went far and beyond her call of duty as I was able to call or text her even on her days off for support. When she was on vacation she gave me her partners name to call for support. I thank her from the bottom of my heart as she is the reason Mary is alive today. She made me a stronger person to be able to best help my daughter and others dealing with the same issues. I believe God puts people into your life for a reason as whether for a short time or a life time. 

I hope I am able to meet Officer Nix with my daughter one day to give her a hug and a big thank you for saving Mary's life.

Sincerely,
Frank
Sign up for the newsletter