Raising Awareness for People with Autism
Posted by Councilmember Englander on April 06, 2018 at 3:39 PM


This week, I joined people around the globe to Light It Up Blue for World Autism Awareness Day (WAAD) and shine a light on this growing developmental disability.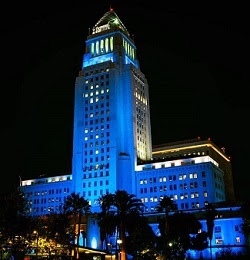 Currently, millions of adults and an estimated 1 in every 68 children are affected by autism. 

While there is still no known cause or cure, thanks to WAAD and organizations dedicated to raising autism awareness, autism-friendly events, activities, job accessibility, and educational programs for those affected by autism and their families are becoming more prevalent throughout our community.
Sign up for the newsletter